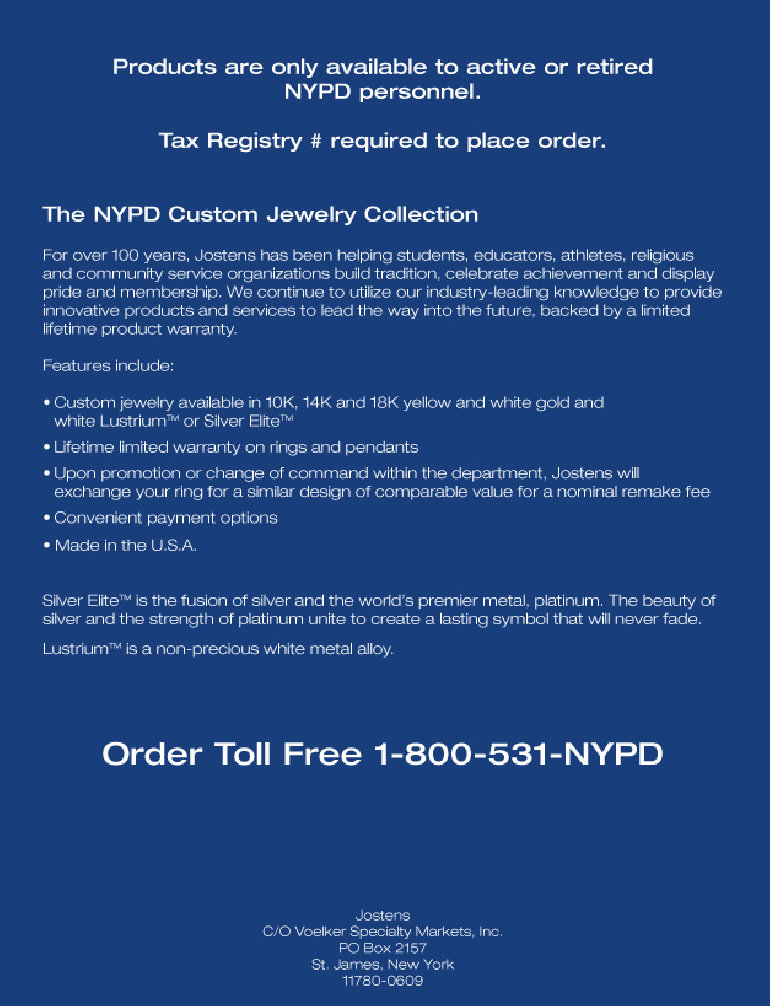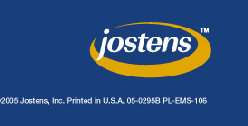 Call Michael Voelker
Jostens-NYPD Representative at
321-303-4744 or
1-800-531-NYPD
(6973)
or E-Mail Michael . . .
Jostens Specialty Markets
PO Box 2157
St. James, NY 11780
Serving All NYPD Commands

For over 100 years, Jostens has been helping students, educators, athletes, religious
and community service organizations build tradition, celebrate achievement and display
pride and membership. We continue to utilize our industry-leading knowledge to provide
innovative products and services to lead the way into the future, backed by a limited
lifetime product warranty.

Custom jewelry available in 10K, 14K, and 18K yellow and white gold and
white Lustrium* or Silver Elite*



Lifetime limited warranty on rings and pendants
Upon promotion or change of command within the department, Jostens will
exchange your ring for a similar design of comparable value for a nominal remake fee
Convenient payment options


Silver Elite* is the fusion of silver and the world's premier metal, platinum. The beauty of
silver and the strength of platinum unite to create a lasting symbol that will never fade.
Lustrium* is a non precious white metal alloy
*=TM